Amazing Race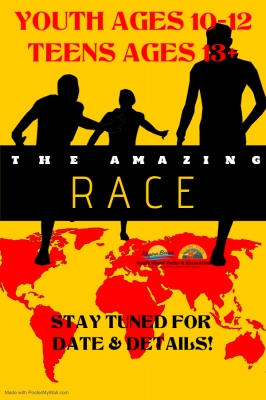 Amazing Race will be held the same weekend as the Summer Kick-off Event. A great way for youth and teens to get physically active and work together as a team.
Two Races will be organized for different age groups.
Due to COVID-19 a number of changes to programming and events have occured and have been implemented. Some recreational programs may proceed if physical distancing is possible and if an alternative facility can be utilized. Contact [email protected] for further information on programs/events currently able to run.