Community Christmas Light Up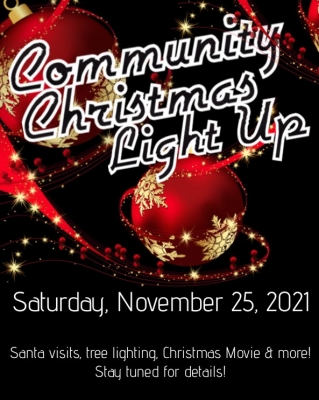 Nothing puts Christmas magic in your town like Christmas lights and a gathering of people! The Community Christmas Light Up kicks off the Christmas season with a beautifully decorated Centre Street. Theis event brings people together to transform an ordinary street into something extraordinary, and creates a nice welcoming into town with the lit up evergreens. Horse-drawn wagon rids, Santa visits, one lucky child will light up the trees with Santa, a Christmas movie at the Memorial H Online Registrationall and more!
Due to COVID-19 a number of changes to programming and events have occured and have been implemented. Some recreational programs may proceed if physical distancing is possible and if an alternative facility can be utilized. Contact [email protected] for further information on programs/events currently able to run.