Easter Eggstravaganza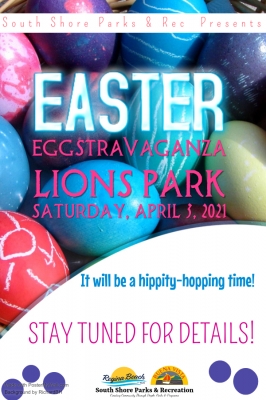 Celebrating Easter has become such a fun community tradition with the annual Easter egg hunt. This event features egg hunts for kids aged 1 to 9 in the afternoon, and a flashlight egg hunt in the evening for ages 10+. The flashlight egg hunt, created exclusively for older kids, is done in the dark. This event also includes a visit from the big fluffy guy himself. It will also engage the community through a town-wide scavenger hunt. Tap into trivia and history about the town to test your local knowledge.
Grab your baskets and hop over to Lions Park for this egg-citing Easter egg hunt. We promise it to be a hippity-hoppity time!
Due to COVID-19 & current restrictions no event will be happening this year.