Family Skate Nights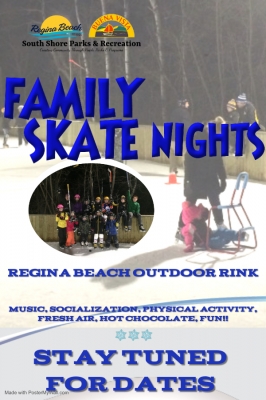 To promote the recreational value the rink offers and to help keep people active during the winter months, Parks & Rec usually offers a few Family Skate Nights. These provide a safe, entertaining and recreational activity for people of all ages. Bring the whole family for a fun evening out! This is a great way to get out and enjoy winter with the family and others in the community.

Hot chocolate and music provided.
Due to COVID-19 a number of changes to programming and events have occured and have been implemented. Some recreational programs may proceed if physical distancing is possible and if an alternative facility can be utilized. Contact [email protected] for further information on programs/events currently able to run.