Halloween Spooktacular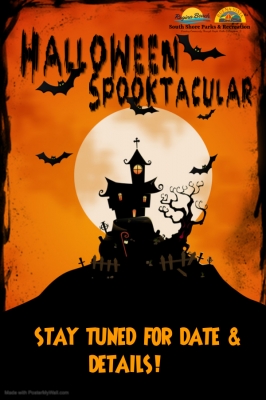 A fun Halloween event for the community. Community organizations have joined together to bring this event to the people of the South Shore Community. The Last Mountain Lake Culture Centre, Regina Beach Library, the SCC and South Shore School, and Parks & Rec will bring you a Haunted House, ghost stories, crafts, a dance, pumpkin carving contest, costume contest and more!
Join us if you dare!

Due to COVID-19 a number of changes to programming and events have occured and have been implemented. Some recreational programs may proceed if physical distancing is possible and if an alternative facility can be utilized. Contact [email protected] for further information on programs/events currently able to run.