Kids' Skate Afternoons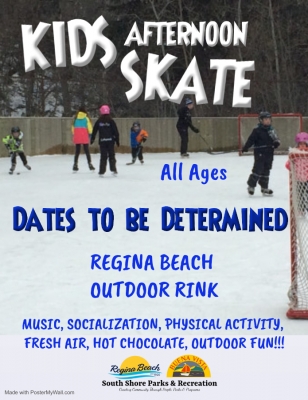 On those days off of school in the winter, Parks & Rec has you covered with afternoon skates. We have you covered with keeping them active. Kids can come to the rink and enjoy some fresh air, physical activity and music.
Hot chocolate provided.
Due to COVID-19 a number of changes to programming and events have occured and have been implemented. Some recreational programs may proceed if physical distancing is possible and if an alternative facility can be utilized. Contact [email protected]beach.ca for further information on programs/events currently able to run.