Summer Kick-Off Event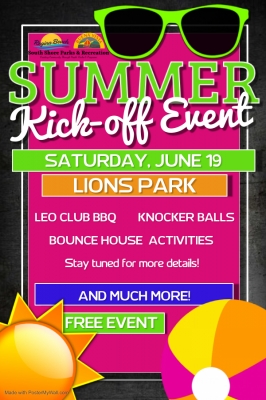 Regina Beach celebrates 'June is Recreation & Parks Month' by organizing a day full of recreational and community activities. Kick your summer off with an entire day of unbeatable fun for the whole family. The community will be alive with a multitude of complimentary activities. This is an opportunity to celebrate the success of recreation and parks in contributing to the quality of life in the South Shore Community.
Due to COVID-19 a number of changes to programming and events have occured and have been implemented. Some recreational programs may proceed if physical distancing is possible and if an alternative facility can be utilized. Contact [email protected] for further information on programs/events currently able to run.