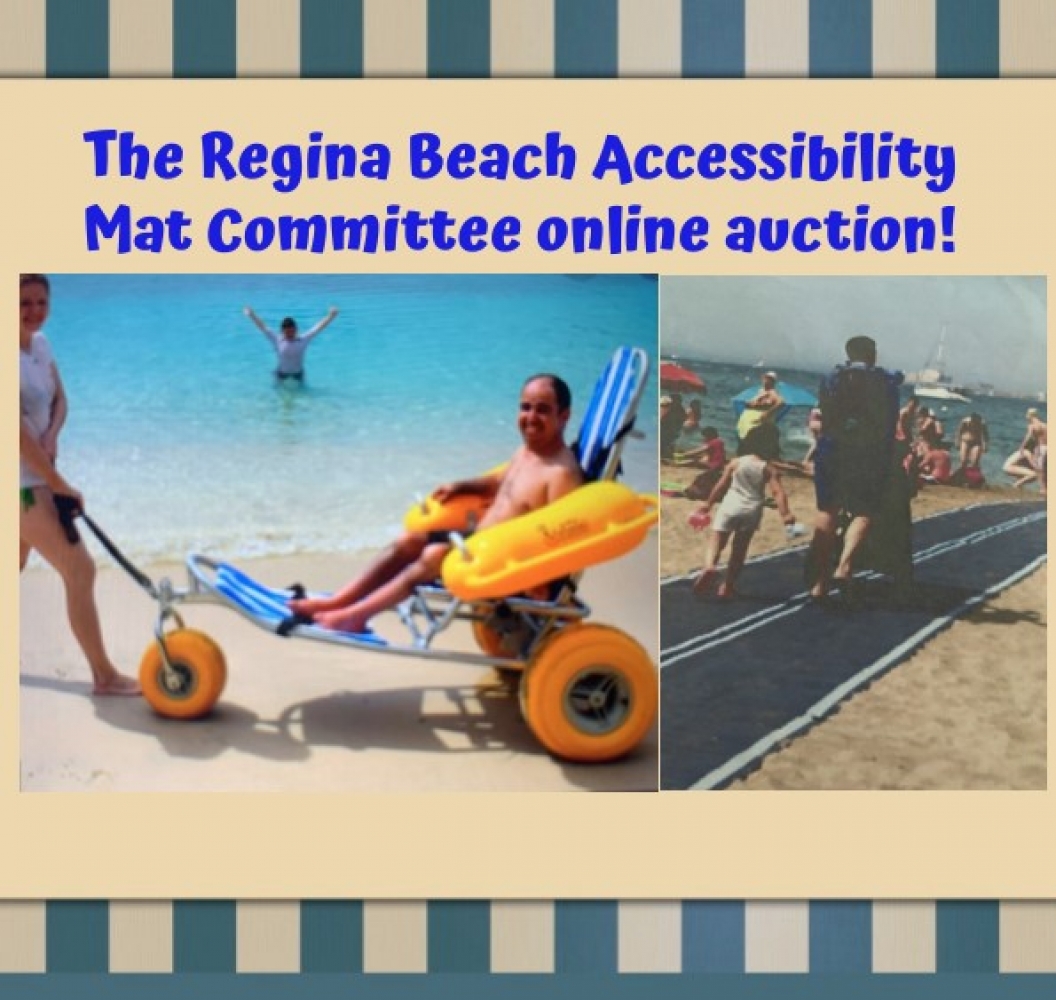 The Regina Beach Accessibility Mat Committee has noticed for years the increased number of people attending the beach in wheelchairs and others not able to get to the lake because of their inability to walk on sand. This mat will make this all possible. Once this mat is in place it will make our community beach that much more accessible and we are setting a standard for all beach communities everywhere.
The mat is approximately 150 feet long and will extend from the walking path to the very edge of the lake. We also plan to have a floating wheelchair for use.
They have already raised the majority of the money required and this auction should put them over the top and able to put in the order.
The Committee has received many generous donations for an online auction for the cause. To support the cause and make a bid visit the Regina Beach Accessibility Mat Auction on Facebook.

And remember to to bid often...this is for your community!!
---