Curbside Recycling Change
---
---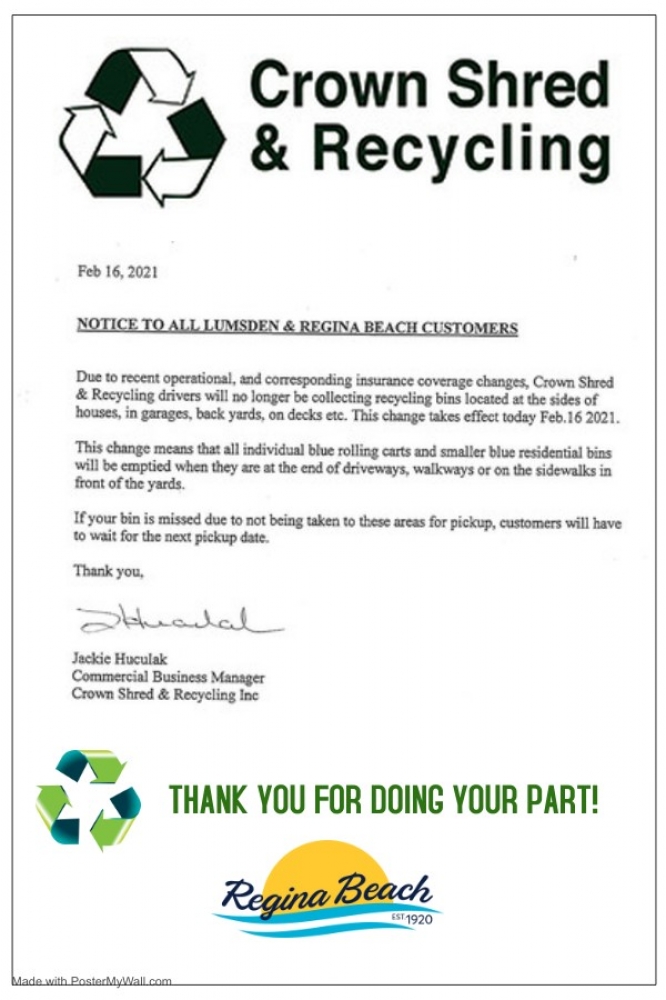 Please note a recent change for our curbside recycling program with Crown Shred & Recycling.
Due to recent operational, and corresponding insurance coverage changes, Crown Shred & Recycling drivers will no longer be collecting recycling bins located at the sides of houses, in garages, back yards, on decks, etc. This change takes effect now.
This change means that all individual blue residential bins will be emptied ONLY whey they are at the end of driveways, walkways or on the sidewalks in front of yards.
If your bin is missed due to not being taken to these areas for pickup, customers will have to wait for the next pickup date.
Thank you all for your cooperation!
---