BLUE BIRD CAFE
Icon restaurant located in Regina Beach, Saskatchewan. Family owned and operated since 1928.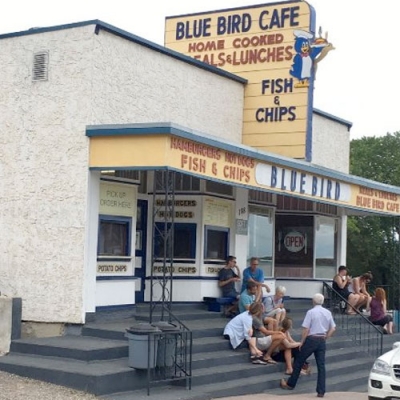 108 Centre St, Regina Beach, S0G 4C0
306-729-2385
306-729-2385
Open seasonally (May to September), we are a family orientated business famous for our fish and chips - the recipe is over ninety years old!
Available for dine-in and take-out, we have something for everyone on our menu!

---