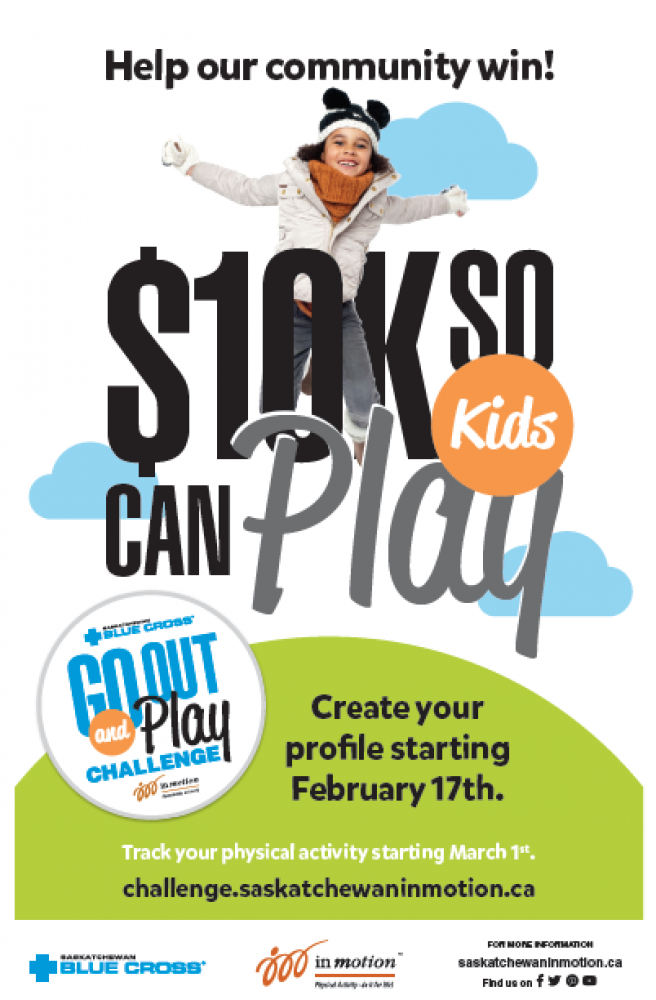 Our community is entered in the 2021 Saskatchewan Blue Cross Go Out and Play Challenge!
Get active and track your minutes March 1st - March 10th. The South Shore community is vying for the $10,000.00 Prize.
The Community that moves the most in the 10-day challenge wins the prize. We would bet that the people of the South Shore happen to be the most active people in Saskatchewan so let's get signed up and show them what we have got.
South Shore Parks and Rec has partnered with the South Shore School/Community Council to help spread the word. We are going to be working toward providing a fun new opportunity for our community to have a Gaga Pit and Four Square installed into the playground at the South Shore School. This Gaga pit is an exiting new way to play dodgeball that can be played with the whole family at any fitness level.
What You Need to Do:
1. Be Physically Active
2. Log on to the Challenge Website. (challenge.saskatchewaninmotion.ca) Regina Beach and create a personal or family profile.
3. Log Your Minutes of Physical Activity to add to Regina Beach's total every day.
This Challenge is for all our communities and will benefit children, youth, and adults from the whole South Shore.
Every minute Active Minute Counts – house chores, outdoor chores, walking, sledding, yoga etc.
You can be from any community in Canada and register to track minutes for Regina Beach.
---