Kids Christmas Corner - Nov 26
---
---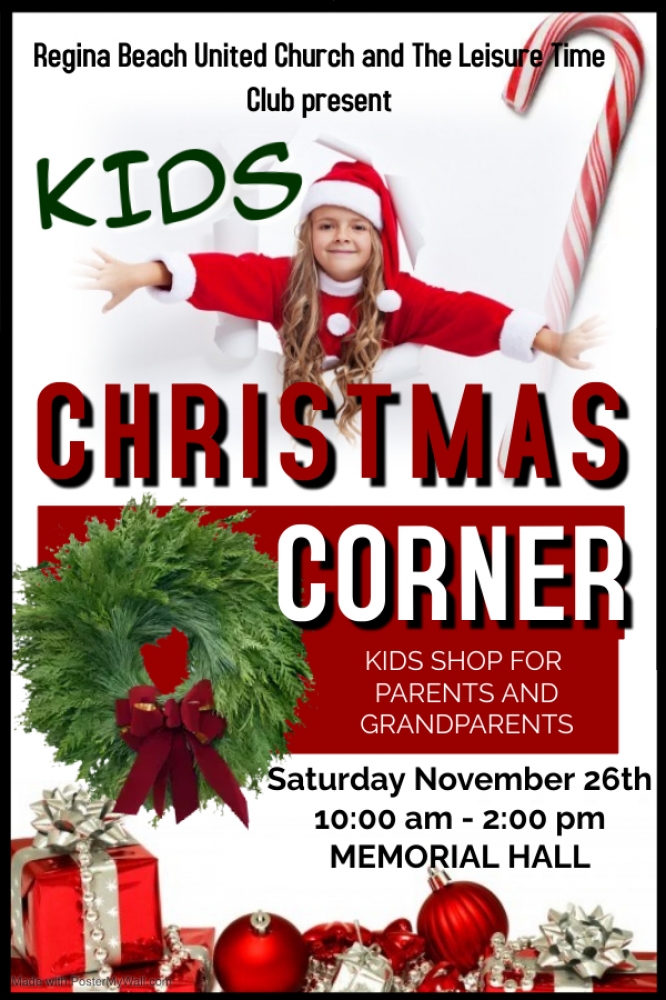 Donations are welcome. New or gently used items suitable for kids' family members can be dropped off at the Memorial Hall or United Church.
Children will be able to shop for their parents and other adults in their lives at the Memorial Hall.
Many volunteers are needed to make this happen. If you or your teenager can assist with shopping, wrapping, and having fun, contact the Memorial Hall and leave a message mentioning Kids Christmas. 306-729-2877 Or you can sign up at the Memorial Hall.
---