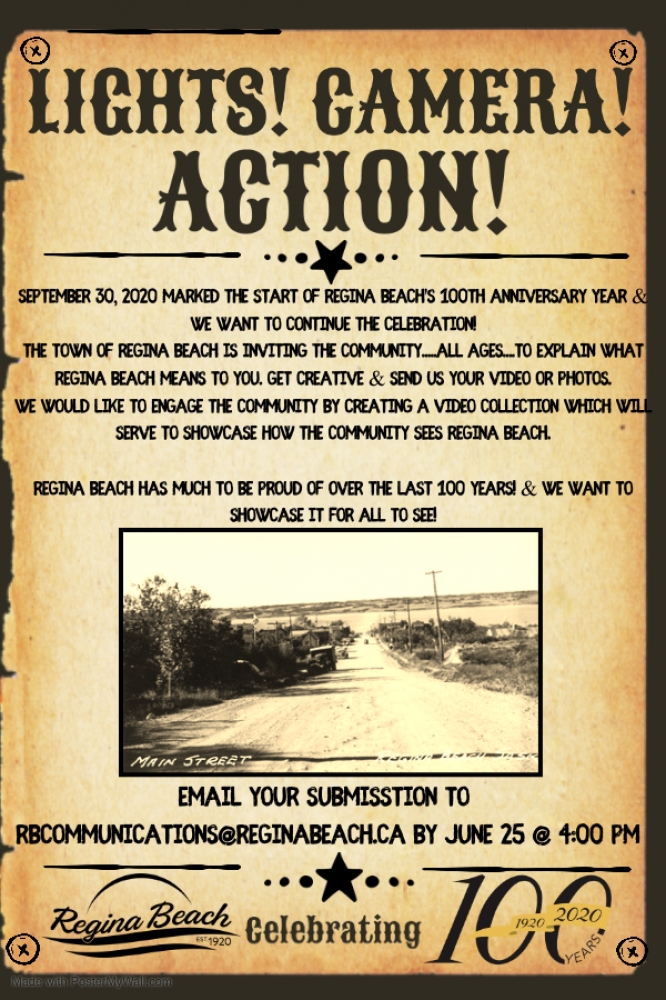 Lights! Camera! Action! 🎬
September 30, 2020 marked the start of Regina Beach's 100th Anniversary year & we want to continue the celebration.
The Town of Regina Beach is inviting the community...all ages...to explain what Regina Beach means to you. We would like to engage the community by creating a video collection which will serve to showcase how the community sees Regina Beach. Get creative and send us your videos or photos.
Regina Beach has much to be proud of over the last 100 years and we want to showcase it for all to see!
This community virtual collection will be posted on July 1st on Facebook & the Regina Beach website for all to see at https://reginabeach.ca/history-our-story
Send your submissions to [email protected] by June 25th @ 4:00pm.
---