Municipal Flag Design Contest - Entry Deadline March 8
---
---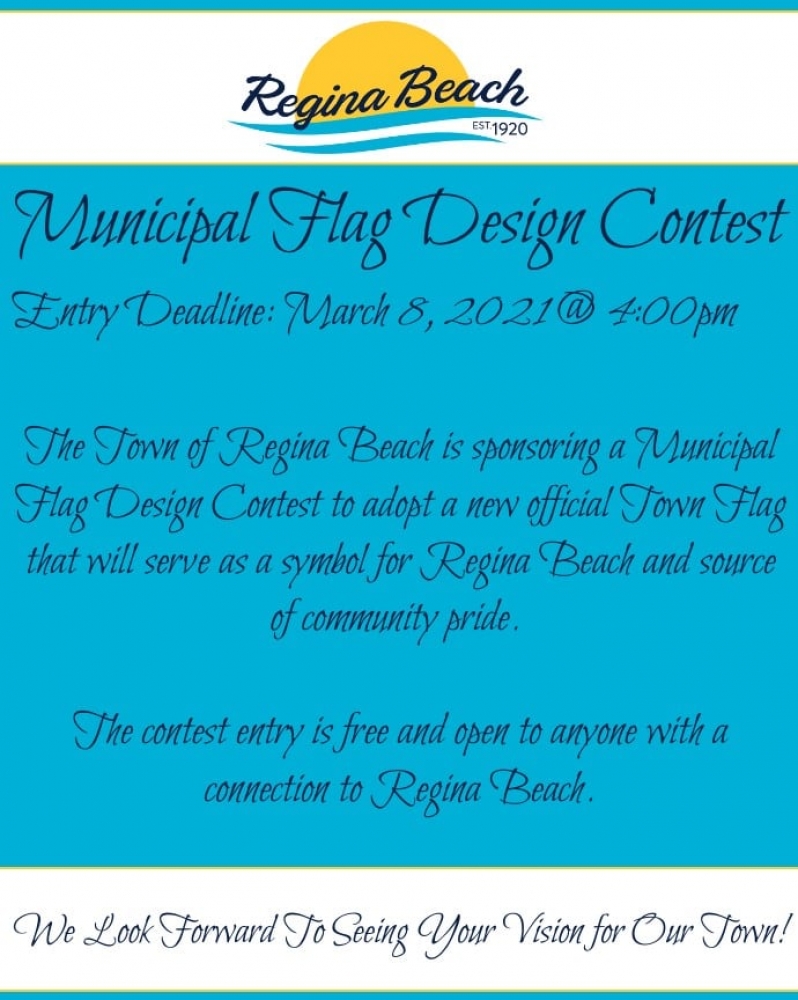 Deadline is coming soon...March 8th....for the Town of Regina Beach Municipal Flag Design Contest! The purpose is to adopt a new official Town Flag that will serve as a symbol for Regina Beach and a source of community pride.
We want to see your vision of our town!
Click here for an entry form and all the details.
Or go to the homepage at www.reginabeach.ca
---