New Community Business Gives Back!
---
---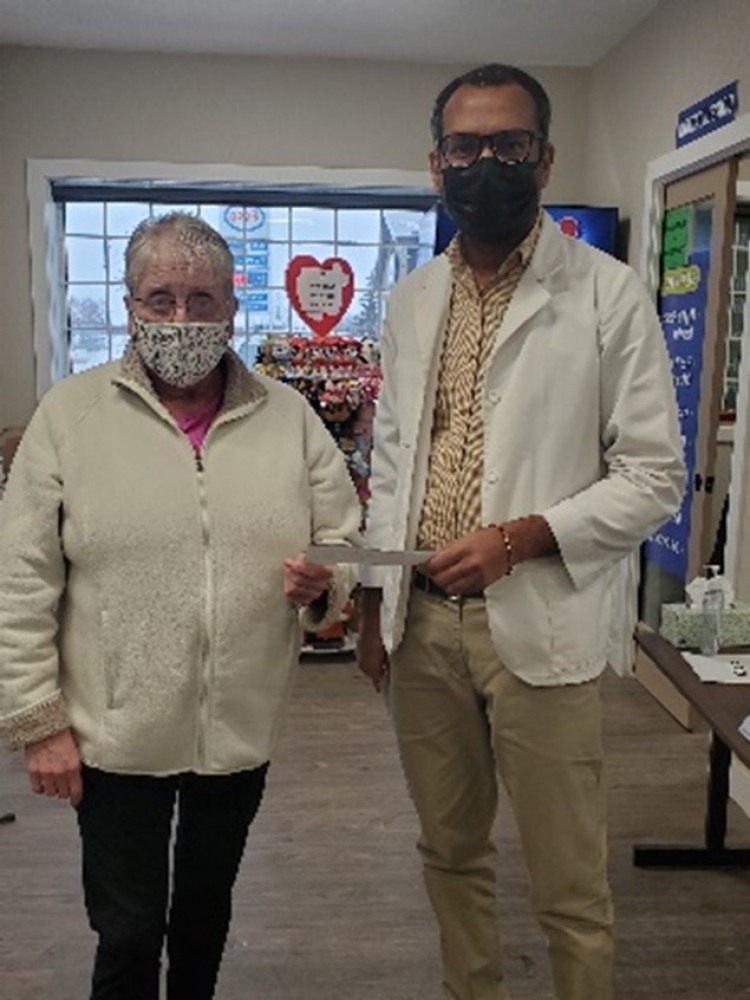 The Regina Beach Pharmacy is celebrating their first year of business in the Town of Regina Beach by giving back to the community they have come to love! Nitesh Sonani, our local, helpful and friendly pharmacist made the decision to donate $500.00 to the non-profit Regina Beach Leisuretime Club, an organization dedicated to helping seniors at Regina Beach and surrounding communities stay active.
"We are very grateful and thankful for our communities support since day one", says Nitesh, "We want to say thank you to all for your support and love. Thank you for helping us to grow and improve".
We are indeed fortunate to have business owners like Netish serving our communities! Thank you Nitesh and congratulations on your first successful year and we wish you many more!
---