Outdoor Rink - Closed until Further Notice
---
---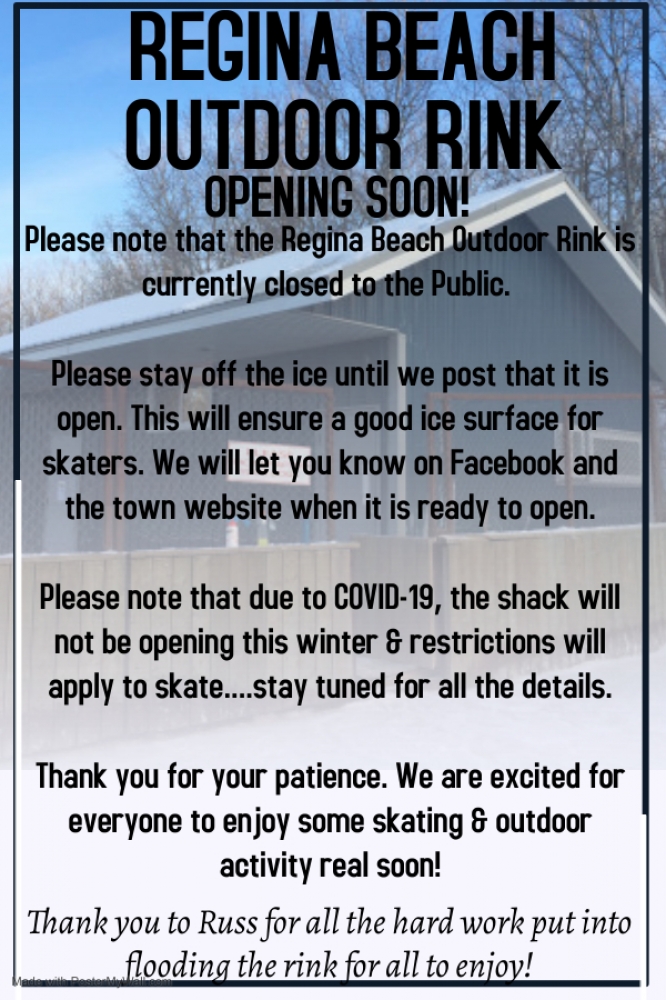 Please note that the Regina Beach Outdoor Rink is currently CLOSED to the Public. Flooding has been started however due to the mild temperatures it will be a bit longer yet before we can open.

Please stay off the ice until we post that it is open….this will ensure a good ice surface for skaters & will eliminate the need to fix damage done on the ice before it's ready. We will let you know on Facebook and the town website when it is ready to open.

Please note that due to COVID-19, the shack will not be opening this winter & some restrictions will be in place....stay tuned for all the details.

Thank you for your patience. We are excited for everyone to enjoy some skating & outdoor activity real soon!

A huge Thank You to Russ for his continued dedication to the rink and for all the hours put into flooding the rink for all to enjoy!!
---