Regina Beach Outdoor Rink is Now Open!
---
---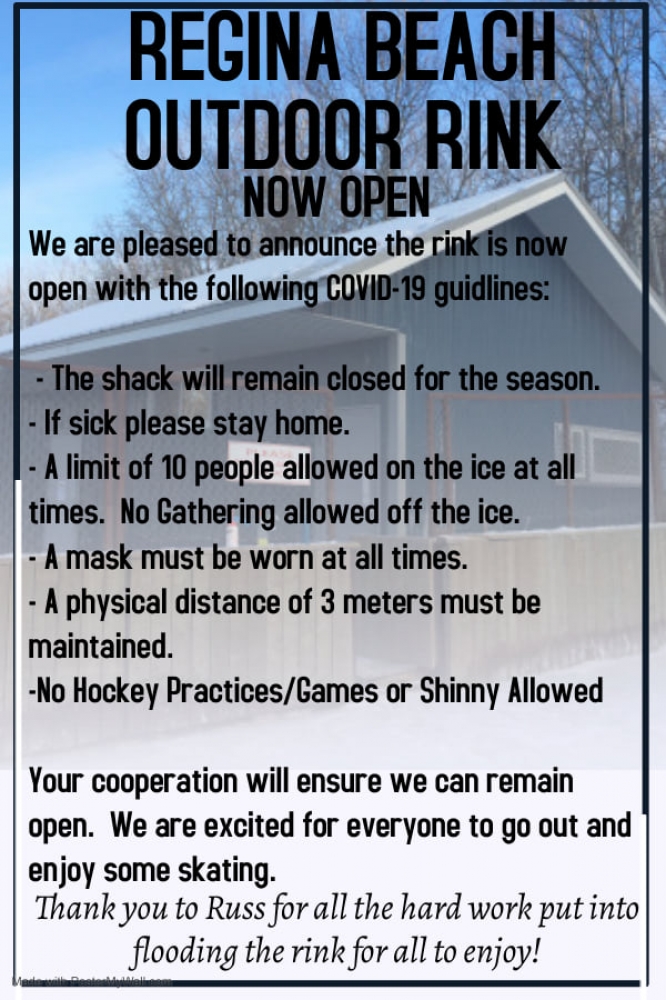 The Regina Beach Rink is now open!! Please be respectful of each other and remember that we can only have 10 people at the rink at a time so if you have been there for a while, please allow new skaters on the ice. Thank you everyone for your cooperation. Enjoy the Rink!
Please note the guidelines put in place by SHA & Sask Government that must be followed at all times:
If sick please stay home.
A max of 10 people allowed on the ice at all times. No gathering allowed off the ice.
A mask must be worn at all times.
A physical distance of 3 metres must be maintained.
No hockey practices, games or shinny allowed.
The shack will remain closed for the season.
Any non-compliance can be reported online by clicking here or by phoning 1-844-800-8688.
Your cooperation will ensure we can remain open. We are excited for everyone to go out and enjoy some skating.
---