Temporary Water Service Disruption
---
---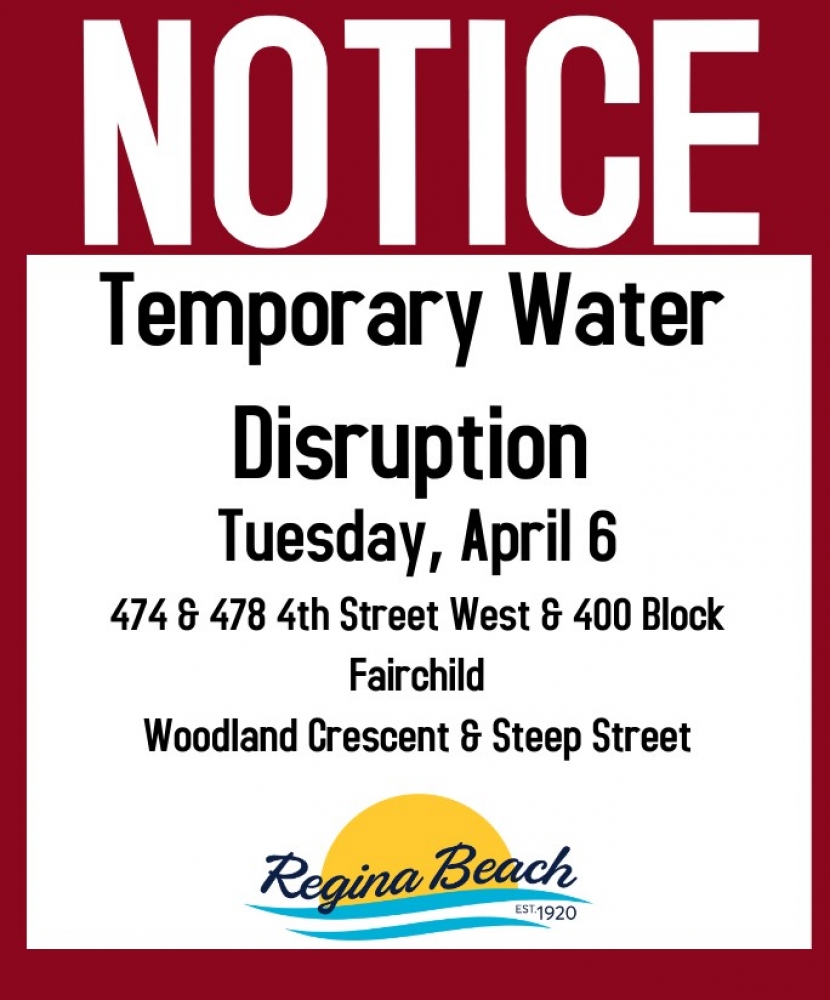 Two water break repairs are scheduled to take place Tuesday, April 6th that will create a temporary water disruption that will affect consumers on Woodland Crescent & Steep Street, and the 400 Block of Fairchild & 474, 478 4th Street West.
Water will be restored once repairs are complete. Please note that once water is restored a Precautionary Drinking Water Advisory will be in effect.
Thank you for your patience while the crews work on these repairs.
Please note that the intersection of 5th Ave & 5th St and Fairchild & 4th St W will be closed while they work on repairs.
Precautionary Drinking Water Advisory - Woodland Crescent & Steep Street
Precautionary Drinking Water Advisory - 400 Block Fairchild & 474, 478 4th Street West
---