Virtual Community Christmas Concert 2020
---
---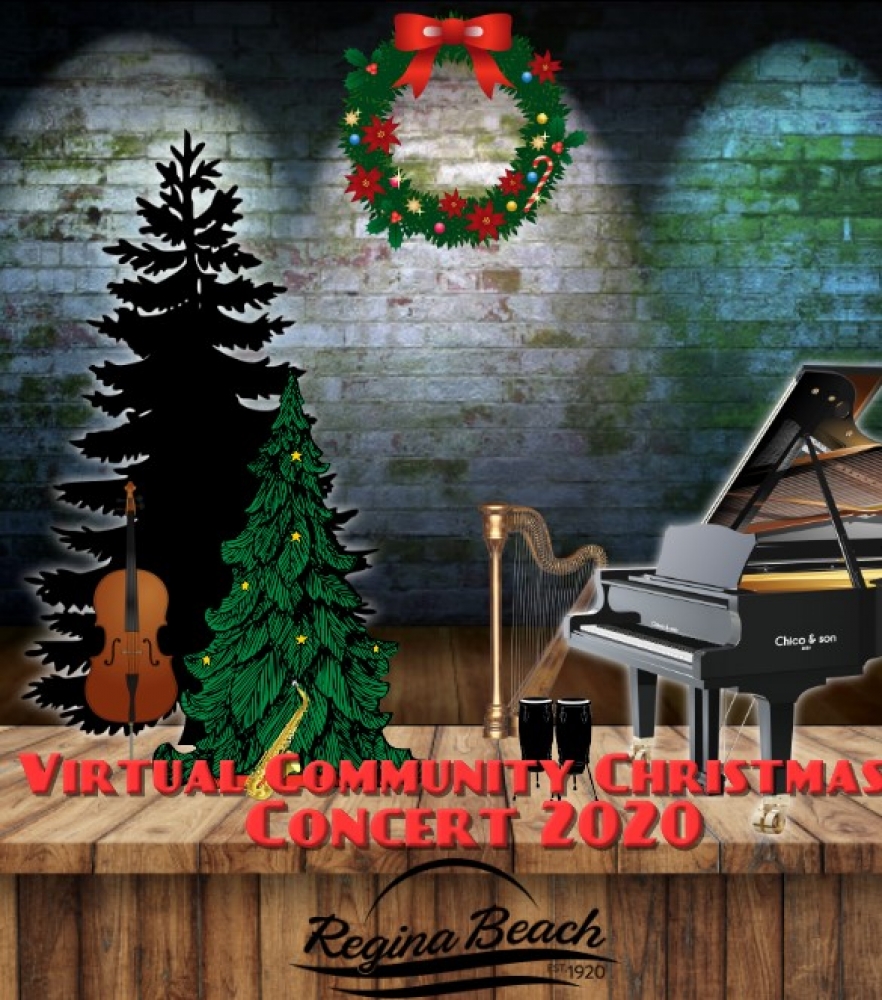 Seasons Greetings everyone! The Virtual Community Christmas Concert is now available for viewing. This concert is presented to you by the Regina Beach Leisure Time Club and the Town of Regina Beach.
Replacing our Caroling Festival Tradition, this is our attempt to bring a Community Christmas virtually to your home.
Special thanks to Melissa Kobayashi, Communications Officer for Regina Beach, for representing the Town and Sandi Metz, board member, representing the Leisure Time Club for putting our community talent together for all to enjoy. Thanks also to everyone who participated to ensure our Community Christmas tradition continues.
Access7 has contacted us and will be broadcasting our concert on Channel 7. We will let you know the dates when their producer provides them to us.
It is also a tradition at the Carol Festival to place a donation basket for the St. Jerome's Roman Catholic Church and the Regina Beach United Church to purchase hampers for those in need in our community. If you feel so inclined, a basket for this donation will be placed at the Town Office until January 8th to help give a kick start to their 2021 efforts.
---