VOTE Lumsden for Kraft Hockeyville
---
---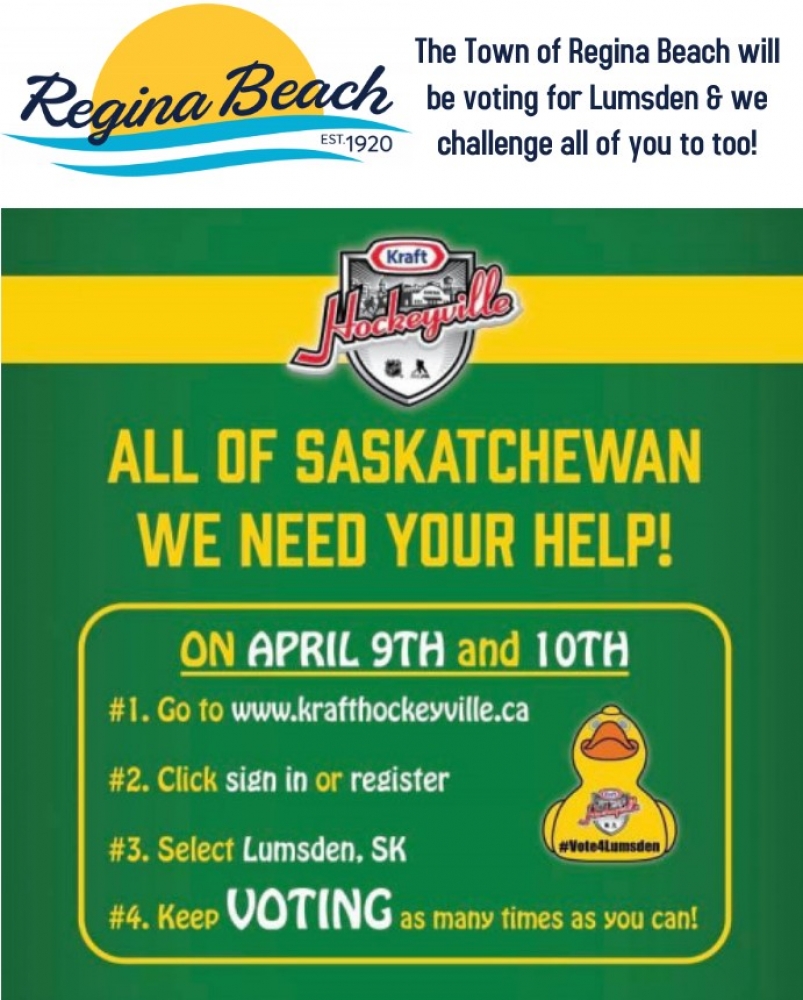 Do you want to see Lumsden win the Kraft Hockeyville title?!
The Town of Regina Beach does.....and that's why we will be voting April 9 & 10 and we challenge all of you to get your votes in too!!
The Lumsden Sports Centre is home to many different organizations and programs that benefit our community as well!
Get your accounts set up tonight and be ready to start voting for Lumsden at 7:00am tomorrow!
🏒Starts April 9th 7:00 a.m. (SK time)
🏒 Ends April 10th at 3:00 p.m. (SK time)
Results will be announced live on Sports Net that evening!
#vote4Lumsden #lumsden4hockeyville #bringhockeyvilletosk
---