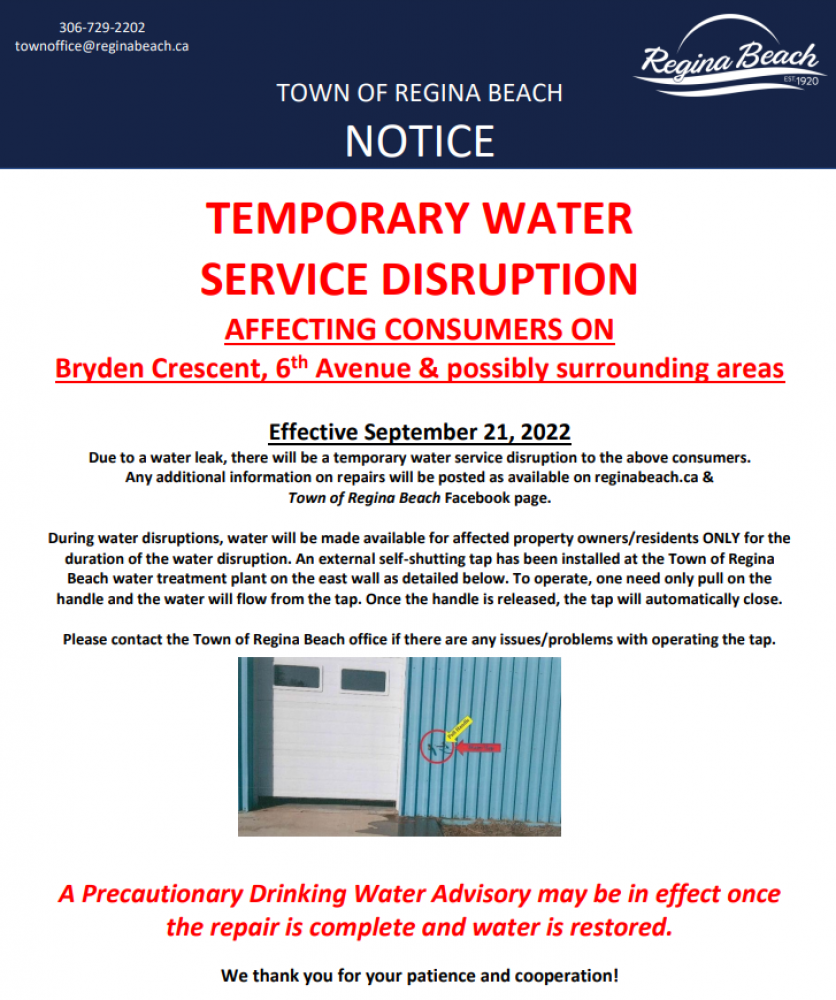 Please be advised that Public Works is aware of a leaking valve on 6th Ave & Bryden Cres. Repairs are scheduled for tomorrow, and water will be left on until the morning unless the situation changes. If this happens water will be off sooner so please be prepared. This will affect 6th Avenue, Bryden Crescent and possibly surrounding areas.
Please take this opportunity to fill up jugs and tubs for flushing, etc. As always, water will be made available for affected residents during the duration of the water disruption.
Thank you for your patience and cooperation!
---