Reminder: Meet the Candidates & Advance Poll
---
---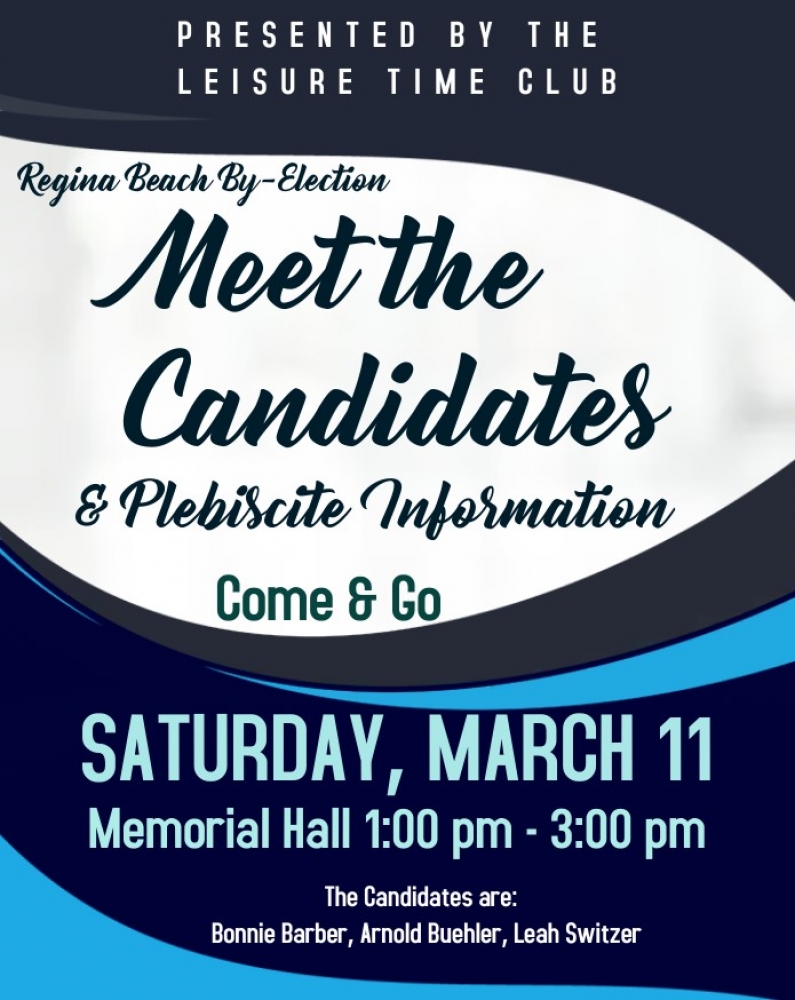 "Meet the Candidates" of the upcoming by-election this Saturday, March 11 from 1:00 pm –3:00 pm at Memorial Hall. This event is hosted by the Leisure Time Club and is your opportunity to meet the candidates before the election. This is a come-and-go meet and greet format. Current Council representation will also be available for information on the plebiscite questions.
Reminder that if you cannot make the election date of March 22 that the advance poll will be taking place Sunday, March 12 from 10:00 am – 1:00 pm at Memorial Hall. These are your options to have your vote counted in naming your 2 new elected officials and have your plebiscite ballot officially counted.
All the information can be found on our website as well by clicking HERE.
The official plebiscite has to follow Provincial Elections rules and therefore only the questions answered at the polling station will form part of the results of the plebiscite. Council will be engaging the public further and will take ratepayers' opinions also through an online survey taking into consideration any resident providing their opinion on the online version which will be available after the by-election on March 22. Stay tuned for more details.
---