Dust Suppression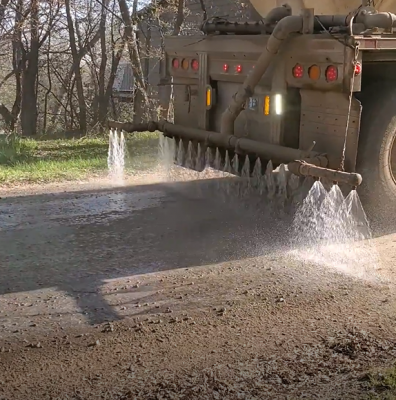 Dust suppression application is completed twice per year. Nominally, May and August. All roads are graded prior to the application. Public Works now has the ability to mix and apply small quantities of suppressant, and has the ability to do localized applications.
Dust control is maintained using calcium chloride. Calcium chloride is classified as a salt, and is non-toxic! These two key properties of calcium chloride make it an excellent dust suppressant; this ability to pull moisture from seemingly dry air maintains the road at a fairly uniform level of moisture. The result is a binding effect on the fines in the gravel road, thereby stabilizing the base and preventing dust.
The calcium chloride sucks up moisture keeping it in the road thus reducing dust, that's why the road looks darker!